We provide Acupuncture in San Marcos.
Oriental Medicine is a healing art that has been practiced for thousands of years in the East. The different modalities that make up Oriental Medicine include acupuncture, massage, herbs, qi gong and food healing. Oriental Medicine is based on nature, the principles of yin, yang, energy and blood and how they work together.  As a regulating medicine acupuncture brings balance to the whole self.  A state of health and wellness involves mind, body and spirit working together in harmony. When one or more aspects of the whole self become out of balance then "dis-ease" may occur.
Qi (pronounced chee) is the life force energy which flows throughout the body in a series of channels called meridians. The meridians circulate and carry energy and blood to the deepest  parts of the body. When the energy and blood flow become blocked from trauma, lack of exercise or poor diet, then physical and emotional symptoms can develop. By dispersing  blocked energy with acupuncture, massage and herbs the body is encouraged to regulate and  heal itself.
Taking a proactive approach to health and wellness by getting regular acupuncture and massage treatments can regulate an imbalance or disruption in the flow of qi before symptoms occur. Just as our cars require regular maintenance for optimal functioning so does our body. Working closely with an acupuncturist has a direct impact on your future health. During your regular visits we discuss how exercise, nutrition, meditation and other lifestyle changes help your whole self come into balance and maintain wellness.
What to expect from an acupuncture treatment.
Symptom relief is often immediate, but several treatments may be required to remain free of symptoms between visits.  As symptoms improve visits are spaced farther apart until desired results are achieved. Chronic or severe medical conditions require more frequent treatments in the beginning and may take longer to resolve. Many patients choose to maintain wellness with monthly or quarterly office visits
Usually within four visits patients have significant symptom relief; however, 10 to 12 treatments may be required depending on severity of condition. Multiple modalities such as massage combined with acupuncture, chiropractic, herbs, stretches, dietary changes and or nutritional supplements may be required to fully resolve the condition.
Acupuncture along with targeted massage lasts an hour and a half. The treatment begins with acupuncture followed by therapeutic massage. These treatments are for pain-related issues such as headaches, migraines, neck, shoulder, and low back pain, carpal tunnel, sciatica and other pain-related conditions. Acupuncture alone lasts an hour and treats anxiety, digestive disorders, male/female health issues and much more.
Facial Rejuvenation
Acupuncture and Chinese medicine can provide a safe, effective, natural and drug-free approach to reduce signs of aging. A facial rejuvenation using acupuncture improves overall skin and muscle tone while enhancing and increasing the elasticity of the skin.  You will look and feel more energetic, vibrant and  healthy. This is a twelve treatment process.
Will my insurance cover acupuncture?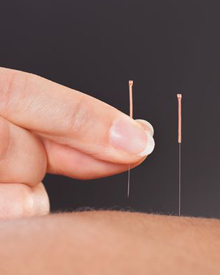 We accept a number of insurance companies including ASH, Anthem Blue Cross, Health Net, Sharp, United Health Care and Kaiser with referrals. If you have acupuncture coverage, it must be verified at the office prior to your first visit. Please bring insurance card with you on your first visit. We offer a cash rate for those without insurance coverage. Co-pay and deductibles are due at the time of service. Click here to be directed to the Insurance Verification Form. Please email this form to getyourqion@gmail.com at least 48 hours prior to your first visit.
Please call for a free fifteen-minute phone consultation to learn how acupuncture can bring you to a state of great health and  happiness.
Acupuncture is recognized by the National Institute of Health (NIH) and the World Health Organization (WHO) as effective in treating these following conditions.

List of all symptoms treatable with Acupuncture:
Recognized by NIH and WHO for these conditions
addictions: alcohol, drug, smoking
anxiety
arthritis
asthma
bronchitis
carpal tunnel syndrome
chronic fatigue
colitis
common cold
constipation
dental pain
depression
diarrhea
digestive trouble
dizziness
dysentery
emotional problems
eye problems
facial palsy/tics
fatigue
fertility
fibromyalgia
gingivitis
headache
hic-cough
incontinence
indigestion
irritable bowel syndrome
low back pain
menopause
menstrual irregularities
migraine
morning sickness
nausea
neck pain
osteoarthritis
general pain
PMS
pneumonia
reproductive problems
rhinitis
sciatica
seasonal affective disorder
shoulder pain
sinusitis
sleep disturbances
sore throat
stress
tennis elbow
tonsillitis
tooth pain
trigeminal neuralgia
urinary tract infections
vomiting
wrist pain
Acupuncture services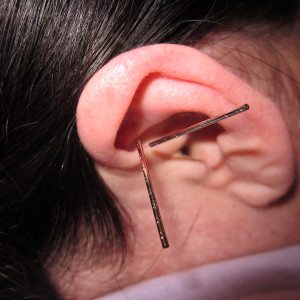 Stress Buster ~ $40
This is an introduction to acupuncture which consists of four body points and two ear points that move energy and blood throughout the body. This is an extremely calming and simple treatment taking about forty minutes. Great for new patients who want to experience acupuncture.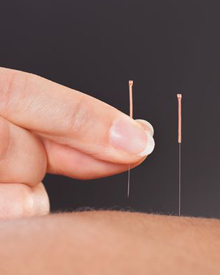 Acupuncture Only Session  ~ $85
This sixty-minute treatment is targeted to bring balance back to the body, mind and spirit.  Acupuncture treats symptoms such as anxiety, depression, PMS, irritability, irritable bowel syndrome, stress,  chronic fatigue and most acute and chronic ailments.
Package of Five    ~ $400
Package of Ten     ~ $750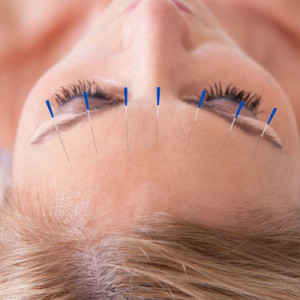 Acupuncture with Targeted Massage ~ $100
This ninety-minute treatment is for addressing problems such as painful areas or injuries that require targeted deep tissue massage in conjunction with acupuncture. It treats symptoms of neck, shoulder and low back pain, headaches, carpal tunnel syndrome, sciatica, sprains and strains, fibromyalgia and other pain-related conditions.
Package of Five   ~ $500
Package of Ten    ~ $1,000
---
Client Review
Title: Acupuncture in San Marcos, CA
Reviewed by Janja W. on Jul 19
Rating: 5.0
Summary: Best acupuncture and massage treatment
Description: I have been having neck and back issues since I'm working on the computer all day and had been looking for a great deep tissue massage therapist in Vista but it turns out that San Marcos is just as well.
Get your Qi on was recommended to me by a friend so I thought I'd give it a try.
I got an appointment pretty quick which was great, since I was really hurting.
I just got my first deep tissue massage with Jessica yesterday. After a short consultation about my neck and shoulder condition, she got right to work. I don't know how such a small lady can get such strong hands.
She really got in there and worked out a lot of the knots and tender areas. I'm sore today which shows me how much she was able to work it out and get those acids in the muscle moving.
My neck and back is feeling so much better today. I had been having so many tight spots in my neck that it was hard to find a comfortable position sleeping…
I might try the Acupuncture next since it combines Acupuncture and deep tissue massage in one. Sounds like a win-win to me.
Jessica was very courteous and I felt right at home with her. She was very helpful with stretching tips and other supplement suggestions to help prevent my neck to get that strained in the first place.
I recommend Jessica to everybody. She is a gem and I'm looking forward to my appointment next week.