Acupuncture Services San Marcos
Acupuncture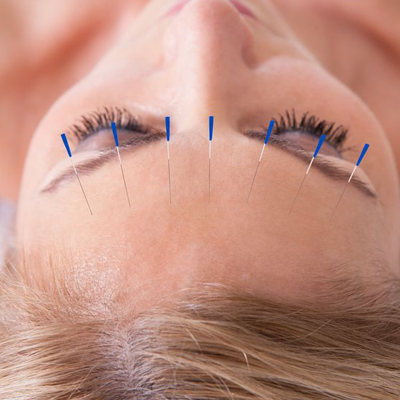 Taking a proactive approach to health and wellness by getting regular acupuncture and massage treatments can regulate an imbalance or disruption in the flow of qi before symptoms occur. Just like our cars need regular maintenance for optimal functioning so does our body. Working closely with an acupuncturist will have a direct impact on your future health.
Massage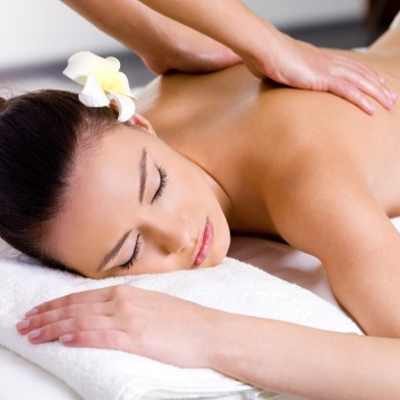 Need a therapeutic massage in San Marcos? We offer a customized massages for your individual needs. A combination of  tui na (Chinese style massage), trigger point, deep tissue, and myofacial release are used to decrease pain, stress and increase circulation and range of motion. Try our Bliss treatment, a full 90 minutes of acupuncture and massage. Patients experience a deep sense of total relaxation and rejuvenation.
Herbs & Detox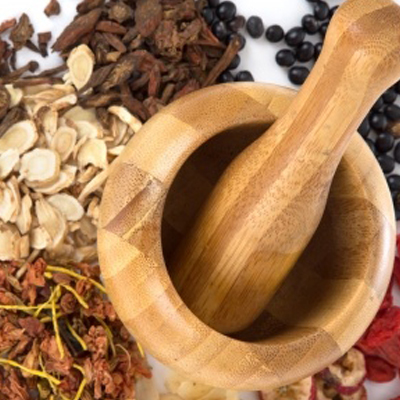 Herbal Medicine has been practiced around the world for thousands of years. For the appropriate conditions herbal medicine can quickly balance the body, mind, and spirit. Herbs can come raw, in pill form, grannuals or in tincture. Herbs can be used effectively to decrease stress, irritability, depression and increase energy, digestion and the immune system.
Rejuvenation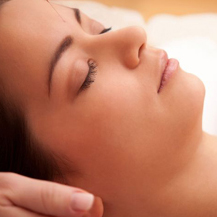 Acupuncture and Chinese medicine can provide a safe, effective, natural and drug-free approach to reduce signs of aging. Facial rejuvenation using this ancient technique can improve muscle tone of the face and neck while addressing underlying imbalances that may have contributed to the aging process.
Popular Services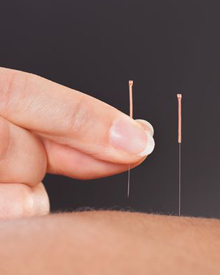 Stress Buster Acupuncture
This is an extremely relaxing, centering and quick acupuncture treatment. Taking about 20 minutes and with only 2 ear points, this treatment is quick and easy. The  stress reducing effects are profound.  Stress Buster is a great introduction to acupuncture for those scared of needles.
Bliss Treatment
This 90 min treatment combines acupuncture with massage to relieve stress, tension, pain and increase the flow of energy, for ultimate relaxation. Get recharged now! Great for symptoms such as pain, stress, anxiety, depression, fibromyalgia and more.
San Marcos Location
815 Grand Ave. Suite 105
San Marcos, Ca 92078
USA

Working Hours
San Marcos:
Notice: For after-hours appointments, please call us at 1 760 891 8083
---
Client Review
Title: Acupuncture in San Marcos, CA
Reviewed by Janja W. on Jul 19
Rating: 5.0
Summary: Best acupuncture and massage treatment
Description: I have been having neck and back issues since I'm working on the computer all day and had been looking for a great deep tissue massage therapist in Vista but it turns out that San Marcos is just as well.
Get your Qi on was recommended to me by a friend so I thought I'd give it a try.
I got an appointment pretty quick which was great, since I was really hurting.
I just got my first deep tissue massage with Jessica yesterday. After a short consultation about my neck and shoulder condition, she got right to work. I don't know how such a small lady can get such strong hands.
She really got in there and worked out a lot of the knots and tender areas. I'm sore today which shows me how much she was able to work it out and get those acids in the muscle moving.
My neck and back is feeling so much better today. I had been having so many tight spots in my neck that it was hard to find a comfortable position sleeping…
I might try the Acupuncture next since it combines Acupuncture and deep tissue massage in one. Sounds like a win-win to me.
Jessica was very courteous and I felt right at home with her. She was very helpful with stretching tips and other supplement suggestions to help prevent my neck to get that strained in the first place.
I recommend Jessica to everybody. She is a gem and I'm looking forward to my appointment next week.